Apple is preparing to add a new prompt to iOS that requires users to opt-in to tracking by app developers like Facebook. It used to be that you could opt-out — if you could find the place to do that.
Facebook is going to have its own screen telling you how wonderful it is to have your every website click tracked.
Here are sample mockups: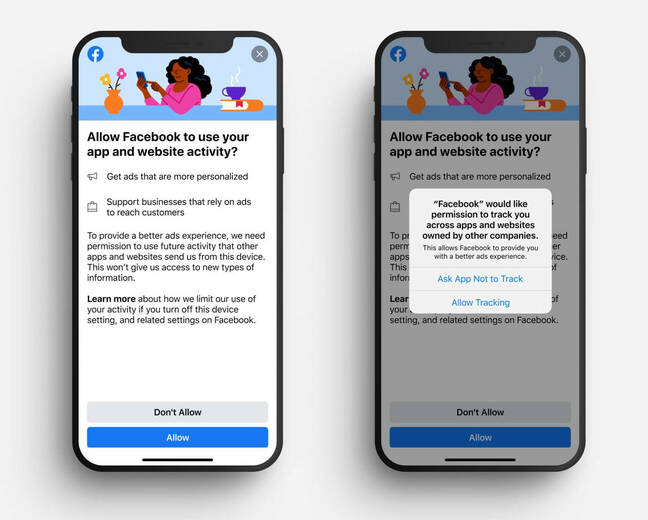 Facebook's reasoning is that you get better ads and it helps their bottom line. I am not sure that many people care about Zuckerberg's income and how many people think that advertising of any type is a benefit.
Facebook's beg screen is on the left and Apple's do you really want to do this screen is on the right.
If you agree to this it does not mean that Facebook is going to collect more or different data – although it might if they find it beneficial to them. It means that they want you approve of them continuing to do what they have been doing for years – mostly silently.
This is a follow-on to Apple's version of a food safety warning when they revealed how much data Facebook is collecting next to the app in their app store.
Since Apple earns no revenue from selling your data or serving up ads, screwing up the business model of a competitor like Facebook is perceived to be a good or at least not negative.
Neither Facebook nor Apple has said when these changes will roll out. Credit: The Register