OVHCloud is a French data center operator providing cloud services, dedicated server and managed bare metal computing.
Unfortunately, early Wednesday morning they suffered a fire in their Strasbourg, France data center. The data center complex consisted of four buildings. This is what one of them looks like now.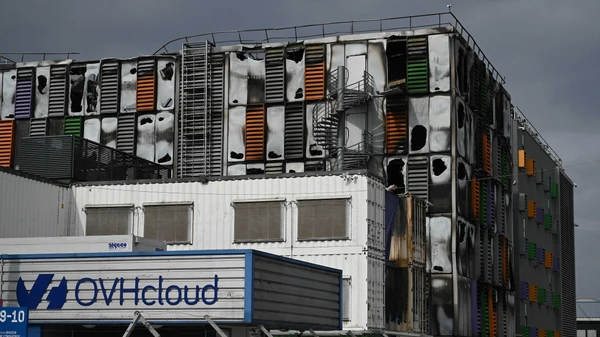 OVHCloud is the largest European cloud service provider.
But there is good news. Hackers apparently liked OVH and a number of hacker's now have to find new digs.
This is what the data center looked like during the fire.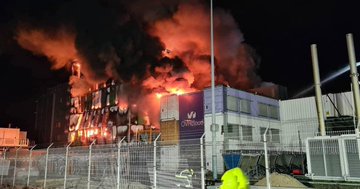 This is where the virtual meets the physical. Credit: Vice
People love to make jokes about the French, but firefighters were on scene in less than 5 minutes. They even had help from a German fireboat.
The building that burned down was SBG2, but some parts of SBG1 were also damaged. Since water and computers do not mix and firefighters are still on scene cooling the carcass of the building down with water, what is left of SBG1 and SBG3 and 4 will remain shut down until firefighters deem it safe.
OVH released a statement after the fire:
WE RECOMMEND [YOU] ACTIVATE YOUR DISASTER RECOVERY PLAN. Credit: Hackread
Okay, so why am I writing about this? It is unlikely that any of our readers have computers in SBG2. It is possible that some websites have computers there, but for users in the US, that is unlikely.
What is more likely is that you could suffer an outage if your servers are located in a data center that has a problem like SBG2. Even more likely is that you rely on some cloud service provider and that provider is located in a data center.
DO YOU KNOW WHICH OF YOUR SERVICE PROVIDERS HAVE ALTERNATE OPERATING PLANS IN CASE THE PRIMARY DATA CENTER THEY ARE LOCATED IN HAS A PROBLEM? IT ACTUALLY IS NOT THAT UNUSUAL.
What is great about the cloud is that it creates a method for your service providers (and you if you have servers in the cloud) to move your workload if there is a problem. But, for the most part, it is not magic. And, usually, it will cost you or those service providers extra money to operate out of multiple data centers.
While data center fires are not an every day occurrence, data center failures of one sort or another happen to everyone – including Microsoft, Amazon and Google. In some cases they even permanently lose data.
The cloud's Shared responsibility model means that the cloud provider gives you the tools and you get to pay for them and figure out how to configure them to accomplish your goals. They do not guarantee that they will not lose your data and not be down. That is up to you or up to the service provider that you are using.
Are you ready?
Are your third party service providers ready?
There were a number of OVH customers who were not ready and who, potentially, will never recover their data.